Harmonic Continuum Links
HARMONIC CONTINUUM LINKS
Favorite Sites
Expert guidance from Lorin Kiely in Top-Down Yoga.
A leading local portal and transactions company that provides in-depth local content and services to help people "get things done" online.
Teja Bell
www.puretimespace.com
Julie Henderson, Ph.D.
Mark Comings, Physicist
http://www.zeropoint.ca/markcomings.htm
http://www.intelligentinfinity.org/phenomenologically.html
Iona Miller, Hypnotherapist and Researcher. Science now tells us we are energy beings literally made of Light.
Paul Levy
www.awakeninthedream.com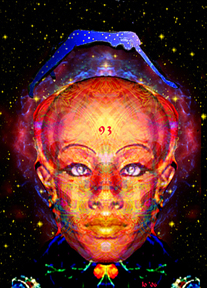 More Links
You know us as the Internet's original search engine.
One of the most visited hubs on the Internet, reaching one out of every two Web users.
Stas Rotkowski
http://www.intelligentinfinity.org/
phenomenologically.html
http://www.intelligentinfinity.org/purpose.html
GO Network is a new brand that brings together the very best of the Internet in one, easy-to-use place.


Will Johnson
www.embodiment.net

Teja Bell
www.puretimespace.com

Mark Comings
http://www.zeropoint.ca/markcomings.htm
http://www.intelligentinfinity.org/phenomenologically.html

Paul Levy
www.awakeninthedream.com

Julie Henderson
http://www.zapchen.com/
http://www.michaelherman.com/cgi/wiki.cgi?action=browse&id=SomaticOrganization&revision=18

Iona Miller
http://people.tribe.net/ionamiller
http://ionatopia.50megs.com
http://photonichuman.50megs.com/

Jim Berenholtz
http://jimberenholtz.com/
http://podcasts.yahoo.com/episode?s=8844e24626dbeb9df1cd133d5f7208f9&e=110

Michael O'Roarke
http://www.dimension7.com/company.htm

Stas Rotkowski
http://www.intelligentinfinity.org/
phenomenologically.html
http://www.intelligentinfinity.org/
purpose.html